- Watch latest korean drama series and movies - page 32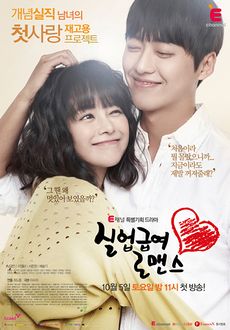 Title: Unemployed Romance
Also Known As: 실업급여 로맨스 / Unemployed Romance
Broadcast Date: October, 2013
English Subs: Yes
Total Episodes: 10
Casts: Lee Young Ah, Nam Goong Min, Suh Joon Young, Bae Seul Gi
Status: Complete
Summary/Synopsis:

A story about an aspiring writer who lives off of unemployment checks while chasing her dream.

Seung Hee (Lee Young Ah) dreams of becoming a drama writer. However, she receives unemployment benefits from the government and she then meets her first love Jong Dae (Nam Goong Min), who works at the unemployment benefit center.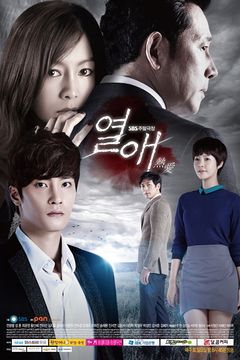 Title: Passionate Love
Also Known As: Hot Love / 열애
Broadcast Date: Sep, 2013
English Subs: Yes
Total Episodes: 47
Status: Complete
Summary/Synopsis:

This drama is described a humanistic melodrama that follows the tragic love and success story of a man and woman who get tangled up in tragic destinies due to conflicts in their parents' generation. The drama depicts how one generation's problems can negatively affect the next generation.

Kang Moo Yeol (Sung Hoon) is a third-generation chaebol who has the both the looks and wealth, seems to have it all on the outside, but grows up with family issues and pain from the loss of his past love Han Yoo Rim (Seohyun). Meanwhile, Han Yoo Jung (Choi Yoon Young) is a diligent and bright, and very independent woman who has a tomboyish and unruly personality which helped her overcome the sudden loss of her family. She is Han Yoo Rim's younger sister and will get involve with Kang Moo Yeol 10 years later. Both Kang Moo Yeol and his half brother Hong Soo Hyuk (Shim Ji Ho) will fall in love with Han Yoo Jung. But, Moo Yeol and Yoo Jung are star-crossed lovers. Their tragic love story begins because of a tragedy due to their parents. How will they escape their dreary surroundings to succeed?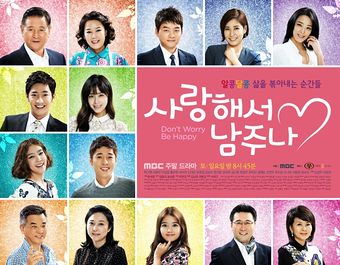 Title: A Little Love Never Hurts
Also Known As: Will You Love and Give It Away / Give Love Away / Love Doesn't Go Away / 사랑해서 남주나
Broadcast Date: Sep, 2013
English Subs: Yes
Total Episodes: 50
Status: Complete
Summary/Synopsis:

A heartwarming family drama centering on a couple's remarriage in the twilight years of their lives, forcing two families of grown adult children to become one big family. This drama will describe how those grown-up children will re-act and deal with this new situation and their eventual acceptance of each other as a new family.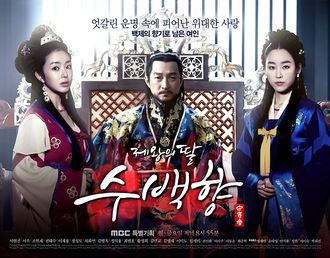 Title: King's Daughter Soo Baek Hyang
Also Known As: Emperor's Daughter, Soo Baek Hyang / The Daughter of the Emperor / 제왕의 딸, 수백향
Genre: Historical, Family, Political, Romance
Broadcast Date: Oct, 2013
English Subs: Yes
Total Episodes: 108
Status: Complete
Summary/Synopsis:

The drama is set during the time of King Moo Ryung of Baekjae.

A historical drama about Princess Soo Baek Hyang (Seo Hyun Jin), who is in love with Crown Prince Myung Nong (Jo Hyun Jae) and the history of the family.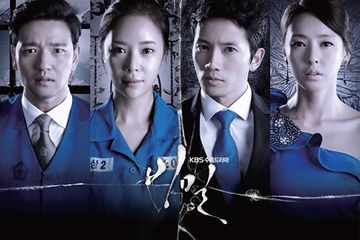 Title: Secret (Korean)
Also Known As: 비밀 / Secret / Secret Love
Broadcast Date: Sep, 2013
English Subs: Yes
Total Episodes: 16
Casts: Hwang Jung Eum, Ji Sung, Ji Sung, Lee Da Hee, Kang Nam Gil, Lee Duk Hwa
Status: Complete
Summary/Synopsis:

Everyone has their own secrets. Secrets can help people succeed and even fall in love; but secrets can also destroy people. Secrets can sometimes make us happy, worried, or even blind us to reality. This drama is about secrets. It is an exploration into the trials and tribulations of people who live with secrets. These secrets drive the four characters desire to find love and exact revenge.

This melodrama is about a "fatal romance" between a man who loses his girlfriend in an accident, and falls in love with the woman responsible for her death.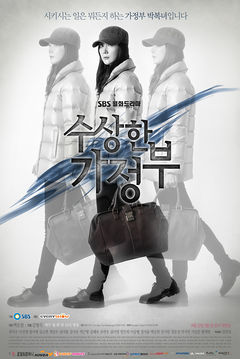 Title: The Suspicious Housekeeper
Also Known As: 수상한 가정부 / The Strange Housekeeper
Broadcast Date: Sep, 2013
English Subs: Yes
Total Episodes: 20
Status: Complete
Summary/Synopsis:

Remake of Japanese drama series "家政婦のミタ" which was aired in NTV from 12-October-2011 to 21-December-2011.

Eun Sang Chul (Lee Sung Jae) and his four children encounter difficulties after the sudden death of his wife. Then, a suspicious housekeeper, Park Bok Nyeo (Choi Ji Woo) who her mother suicide because of her father's affair appears. Because of the housekeeper, Eun Sang Chul and his children faces various cases and family members who hate each other begin to experience love and reconciliation.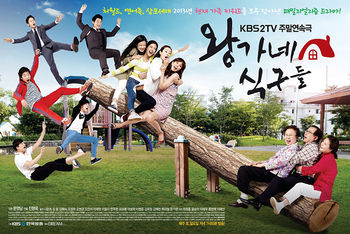 Title: King's Family
Also Known As: The Wang Family / Family of King / Royal Family
Broadcast Date: Sep, 2013
English Subs: Yes
Total Episodes: 50
Casts: Na Moon Hee, Jang Yong, Kim Hae Sook, Oh Hyun Kyung, Lee Tae Ran, Lee Yoon Ji, Moon Ga Young, Choi Dae Chul, Choi Won Hong
Status: Complete
Summary/Synopsis:

The Wang family faces a number of challenges: elitism; discrimination; children moving back home after living on their own during colleges; the power dynamics between husband, wife and family; and decisions about when to marry and have a baby given the financial difficulties in today's Korean society. The first daughter had married into a well-off family, but after they went bankrupt she and the family had to move back to her parents' home. The second daughter is also having financial difficulties as her husband is jobless, while the third daughter suddenly decided to quit her job. How will the family manage to survive such obstacles?