--
home
>
Vampire Prosecutor 2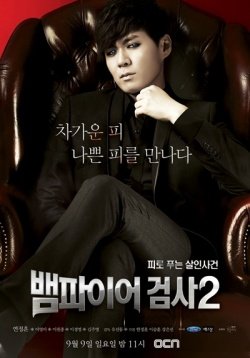 Title: Vampire Prosecutor 2
Also Known As: 뱀파이어 검사 2 / Vampire Prosecutor (Season 2)
Broadcast Date: September, 2012
English Subs: Yes
Total Episodes: 11
Status: Complete
Summary/Reviews: Prosecutor Min Tae Yeon (Yun Jung Hoon) is bitten by somebody and becomes a Vampire. Tae Yeon rejects the life of a vampire and he survives by drinking the blood of dead people and still lives as a righteous prosecutor. Tae Yeon also uses his new founded abilities as a Vampire to prosecute powerful persons normally thought above the law.